Top Choice for a Local Dumpster Rental Worcester
Have waste you need to dispose of? We have the waste disposal answers here at Route 12 Dumpsters with a dumpster rental Worcester can rely on. We serve all of Worcester, Massachusetts and beyond Worcester County! Our company is a cut above the rest when it comes to a dumpster rental Worcester, and our satisfied customers prove it. Day after day, job after job homeowners, contractors, and businesses alike know that they can rely on us to get the job done.

Choosing a dumpster rental MA Worcester is not just for large construction companies or contractors, lots of our customers are homeowners or small business owners. Using our dumpster rental Worcester is your best option when you need to get rid of trash and debris quickly and affordably. With sizes to boot for just about any sized project, we're sure that you will find exactly what you need below.

When you're looking for dumpster rentals in Worcester MA, look no further than Route 12 Dumpsters. We have the equipment, know-how, and excellence in customer service that our customers have come to rely on for any waste containment and removal needs. We make it easy to get what you need, call us today at (978) 870-2948 for the best dumpster rental Worcester County MA.
We Take Just About Everything
Some examples of the junk we haul away include
Refrigerator Disposal

Garbage Removal

Mattress Disposal

Foreclosure Clean Outs
Construction Waste Removal

Yard Waste Removal

Trash Removal

Appliance Removal
Television Disposal & Recycling

Furniture Removal

E-Waste Disposal

Hot Tub Disposal
Dumpster Rental Worcester MA for All Kinds of Projects
Whatever your needs for dumpster rental Worcester MA, we have got you covered. You don't need a mountain of trash to get a roll off dumpster rental Worcester. We have a dumpster rental Worcester MA for every waste disposal job.

We offer various waste management options, at affordable rates, to allow anyone to use the best dumpster service Worcester MA has to offer. You don't have to break the bank to clean out the attic or garage, use us when you're looking for a dumpster to rent near Worcester. While we are not the local place for a cheap dumpster rental Worcester MA, we are the one of the most reliable options. You can expect to find affordable Worcester rolloff prices to suit anyone's budget without sacrificing quality equipment and level of service for a dumpster rental Worcester MA.

Our dumpsters can be used in a wide variety of applications. The homeowner who has trash and debris, landlords cleaning out the student apartments. Business owners, heavy duty construction waste, we take it all away for you. Our company is licensed and fully insured to operate and traverse the Municipal Landfill in Worcester County. We are a responsible hauler taking care to take your filled dumpster securely and safely to the landfill where it will be disposed of properly. Browse around the various uses for our Worcester area dumpsters.
Residential Dumpster Rental Worcester Massachusetts
Ready for those projects around the house? Let us bring the answer for that pile of waste that's about to accrue with a residential dumpster rental Worcester Massachusetts. When homeowners see the price for 10 yard dumpster rental Worcester MA, they wonder why they didn't do it sooner! Seeing how easy the process is and knowing that we will guide them through the process of deciding on size takes the guesswork out of the equation.

DIY projects can be messy and create a lot of debris. When a homeowner gets a dumpster rental Worcester Massachusetts, they have the means to contain and get rid of the debris. You can rent small dumpster Worcester MA and have enough room for most household cleanouts or small projects. Attic, garage, kids' rooms, we all need to hoe out at some point. We can also accommodate the bigger items, furniture disposal, bathroom remodel and so much more.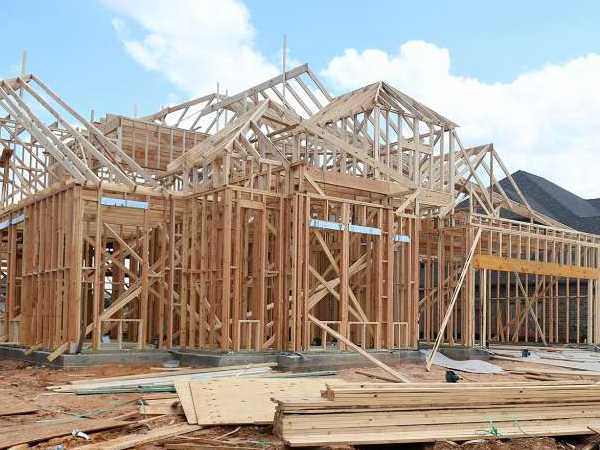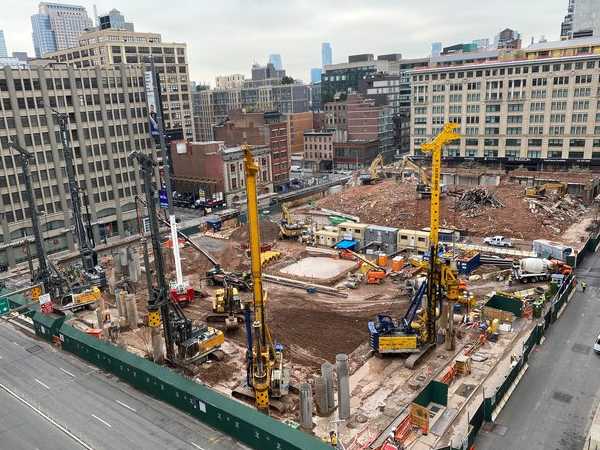 Trash Dumpsters Worcester MA for Yard Waste
Keeping your yard looking good, trim, and kept as a homeowner can be a joy or a hated task. Our trash dumpsters Worcester MA will surely help either way. Having the garden waste, tree branches, and shrub trimmings taken away, goes a long way to making the yard and landscaping you can be proud of.

Route 12 will deliver the size dumpsters Worcester that you need for your job. Whether you have trimmings from shrubs, trees and gardens, or the bigger jobs, our dumpsters Worcester can handle it all. That old shed out back is an eyesore, tear it down and have the debris hauled away easily and quickly. Safely contain the debris during the job, so that no one gets hurt. You'll be left with space for something that your family will enjoy. No need to use your truck or borrow someone else's when you can just get one of the dumpsters Worcester MA residents use all the time for those at home projects.

The benefit of having dumpsters Worcester MA for your yard and household waste is well worth the Worcester dumpster cost. There is no easier, more cost-effective way to clean up outside and make your home a more pleasant place to be. Outdoor activities are more enjoyable when your yard is looking its best!
Construction Dumpster Rental Worcester MA
Contractors know the value of having a well-placed construction dumpster rental Worcester MA on the construction site. Every job site no matter the project will need to dispose of material waste, trash, and general debris. Small or large, we have them all readily available to accommodate such needs. While some general contractors may need small rental dumpsters in Worcester other guys need for larger projects, but others may only need something like the popular portable dumpsters in Worcester.

Route 12 Dumpsters is the company all the local contractors use for their 30 yard dumpster Worcester MA needs. Contractors know that we are the company to rely on to get the container to the job site on time every time. Our courteous drivers will get the container to the area where it can best be utilized. And they know that when the dumpster is full, a quick call will get it picked up and replaced with a new one.

We take pride in our relationship with our construction customers. They know they can rely on us to get them the quality dumpsters on time and within budget.


Roofing Material Dumpster Rentals Worcester MA
The local roofers know that they need the quality roofing dumpster rentals Worcester MA that we provide them. Safety on a roofing job is crucial. Containing the waste material is essential to a safe work environment.

Whatever the roofing materials, shingles, or metal, when you choose Worcester MA dumpster rentals rest assured that it will hold all your roofing waste securely. When you're stripping the old material off you don't want to handle it twice. Giving our team the specifics ahead of time on where you want the 30 ft dumpster rental Worcester placed will assure our drivers will place it in the spot you need.

Our goal is to make search for dumpster rentals in Worcester from us for your next roofing job a breeze. Just give our team a call to get the ball rolling on having the quality solution you need on your next roofing job today!
Commercial Roll Off Worcester, MA
Regardless of what type of business you operate, you generate tons of trash. Lots of trash. And you'll need a dependable way to have it hauled away. When you rent a commercial roll off Worcester, MA, you know you have the most dependable team on your side.

As a business owner, you don't need to think about your garbage. That is a non-issue when you have a Worcester city dumpster on your premises. You tell us what your schedule dictates and we will be sure to collect the filled container and replace it the same day. If you need something along the lines of a 7 day dumpster rental Worcester businesses typically use, then we can accommodate that too. We are flexible in terms of what a dumpster rental Worcester MA cost because it varies depending on the duration and amount of tonnage.

Just let our friendly drivers know where to put it and when to come back to get it, it's that simple. Take the hassle out of garbage removal, let us do it for you. Call us today!
Demolition Roll Off Dumpsters Worcester
When you have the need for robust roll off dumpsters Worcester on-site for your next demolition project you know you have the best. Demolition work is messy and contains big and sometimes potentially hazardous debris. Having the roll off dumpsters in Worcester right where you need it is essential to getting the job done.

Let us know the size and scope of your project and we will help you choose the right container for the job. Concrete demolition is heavy and awkward work, the debris is easily contained in our masonry dumpster Worcester MA.

Whatever the demo project, building materials, or masonry our heavy-duty dumpsters will allow you to complete the job safely and on budget every time!
Why Choose Us for a Worcester Dumpster Rental
Route 12 Dumpsters are leaders in the industry for a Worcester dumpster rental. For years our team has been serving customers in the area for all their dumpster rental service and waste management needs.

With thousands of happy customers over the years since we started our company, we can truly say we have provided a quality service at affordable prices. Our customers are repeat customers, they know they will receive a quality dumpster in Worcester MA that isn't rusted thru or that has a faulty latch. Our equipment is maintained to the highest standards.

Our service speaks for itself, and our reputation is outstanding. You have come to the right place for a Worcester dumpster rental. We are a locally owned and operated business that truly cares about the customer service that we provide. From the first call to the pick-up of the filled roll off container, you are treated as a valued customer. We want you to be completely satisfied with our service without having to worry about dumpster rental prices in Worcester MA while booking with us.
Various Sizes to Choose from for Your Worcester Dumpster
If this is your first time getting a Worcester dumpster, no worries! We make it easy! Just call or go online and we will take some information on your project size and recommend a Worcester MA dumpster that will work for you.
10 yard: A lot of our homeowner customers use this size to get their jobs done around the house and yard. Attic and garage cleanouts and yard debris and garden trimmings, the 10 yard is generally a great option for these jobs.
15 yard: For the bigger households, moving to a smaller home, cleaning out student housing items left behind. This size is also good for smaller remodeling jobs. Kitchen and bathroom remodels, flooring upgrades.
20 yard: This size is often used by local contractors for their jobs. Construction jobs, demolition, and more. If you have a large amount of debris this will handle it.
Give us a call and we will answer your questions about the correct sized Worcester dumpster you will need for the scope of your job. Let our years of experience go to work for you and see why we are the Worcester dumpster rental pros!
What Kind of Waste a Worcester MA Dumpster Rental Can Take
Some may think just because they get a Worcester MA dumpster rental that they can toss in just about anything in there but that is far from the reality. Unfortunately, most landfills don't except certain items such as tires, appliances, and the like. If you have a need to get rid of those items, please give our office a call to discuss your Worcester MA area dumpster rental. Other than that, we take all household trash, construction debris and more mentioned below. Make sure you only use your Worcester MA dumpster rental for the approved items to avoid any unnecessary fees or removal at time of pick up.
How to Rent a Dumpster Worcester MA
When you're ready to rent a dumpster Worcester, you can easily do so by calling us at (978) 870-2948 or go online. We have streamlined the process, making it so easy to book your dumpster Worcester MA anytime day or night from just about any device.
You can book online anytime but if you have questions, you can finalize your rental by calling a friendly rep on the phone. Once you pick what you need, we will deliver it to whatever location you give us and come and pick it up once you are done with your project. We are here to partner with you on your next project!
After completing your booking for a dumpster Worcester, you will receive a series of confirmations along with our receipt. Our software will send a reminder before your rental as well as a phone call from our dispatcher arranging a time to bring your dumpster Worcester. If you have any concerns regarding placement prior to delivery, just reach out to us to discuss before our driver arrives to avoid any unnecessary standby time. We don't really have any dumpster rental rules Worcester MA but do follow all municipality codes to ensure there are no issues. If you need it dropped on a street or a permit, let us know beforehand.
Servicing All Worcester Area Dumpsters Near Me and Beyond
Route 12 Dumpsters serves a wide range of cities in the Massachusetts area. When you need Worcester area dumpsters, we can help. Our experience is unmatched for when it comes to Worcester area dumpster rentals because we have been doing this for years. With tons of dumpster rental Worcester MA quotes to homes, businesses, schools, churches, construction sites and more over the years, rest assured we are here to help in any way we can.
So, you're looking for a dumpster to rent near Worcester? Great, because we provide dumpster rentals in Worcester, MA, within the Worcester County and beyond proudly serving zip codes: 01420. We also service Lunenburg, Winchester, Sterling, Worcester, and Leominster for your convenience! We cover all of Worcester and Middlesex counties!
If you don't see your zip code, give us a call, we may still be able to handle your area too. We try to accommodate as many as we can over the years being the best place for dumpsters near me Worcester MA and surrounding areas.
FAQs for Worcester Dumpsters
Here are some frequently asked questions regarding Worcester dumpsters. With our years of experience, we have been asked just about anything. Our team will be able to get you headed in the right direction when it comes to Worcester MA dumpsters. These common questions may help guide you along the way. Of course, you can always give us a shout or use the contact us form to reach out. For faster service, call or text the number on the website for immediate assistance.
1. How much trash can I put in the dumpster?
It depends on the size you rent; all the specs are on each product page which shows how much tonnage each will hold and the type of waste we accept.

2. What if I run out of room before my job is done?
Call right away if you think you have underestimated the size you need. If the container is full, we can promptly pick it up and replace it, reducing your downtime.

3. Can I afford a dumpster for my small debris removal?
All prices are on the website. We strive to keep our prices low so that everyone can take advantage of tossing out the junk in their life. Browse around to rent a dumpster Worcester MA.
The Best Dumpster Rental in Worcester MA for Years
You have come to the best place for a dumpster rental in Worcester MA! We have tons of happy customers prove it. With thousands of satisfied customers, we are a 5-star rated dumpster rental company in Worcester MA for anything related to dumpster rental in Worcester MA. Our team and equipment make it the best in the area! So, when you're looking to rent dumpsters in Worcester then look no further because you have found the most trusted source in the area. Don't take our word for it, just browse around our Google Business Profile or our social media pages to see our reviews. We have been the go-to for customers looking to rent a roll off dumpster Worcester since 2021.

"The delivery and pickup were right on schedule, thanks Route 12! If you're looking to rent dumpster Worcester MA than your search is over because this company rocks. I can't say enough about it." -M. Schmidt

"I would have cleaned out the garage a few years ago if I knew it could be so easy!! I'm a happy customer. We will be coming back, that's for sure. Thanks again Route 12." -L. Petrie

"As a local business owner, I wouldn't go anywhere else for dumpster rentals. Highly recommend them. Always on time, courteous, and careful with our facility." -J. Reynolds