Junk Removal Fitchburg MA Pros You Can Count On
When you are searching for junk removal Fitchburg MA, Route 12 Dumpsters is a standout in the community! You have waited long enough to get rid of the junk and unusable items at your home or business. We have the best reputation in the area for professional customer service, and as being the least expensive waste removal Fitchburg MA. When you hire us for junk hauling, we take most anything including appliances, furniture, scrap metal, yard waste, and regular bagged trash.

Our friendly team will help you schedule your junk removal Fitchburg, MA. We make it so easy to get rid of unwanted items in and around your home and business, you'll wonder why you didn't call us sooner! As a full-service junk removal company, we are committed to our residential and commercial clients alike, hauling away all types of junk for you.

We are your local company for junk removal Fitchburg MA, we have been in your neighborhood helping your neighbors with removing their trash and junk for years in and around Fitchburg, Massachusetts. Our team does all of the heavy lifting so that you don't have to. Fitchburg waste removal from Route 12 Dumpsters means that we will come to your home or business and handle everything for you, taking the burden of bulk waste removal Fitchburg MA off of your plate.
We Take Just About Everything
Some examples of the junk we haul away include
Refrigerator Disposal

Garbage Removal

Mattress Disposal

Foreclosure Clean Outs
Construction Waste Removal

Yard Waste Removal

Trash Removal

Appliance Removal
Television Disposal & Recycling

Furniture Removal

E-Waste Disposal

Hot Tub Disposal
Reliable Junk Removal Middlesex County That Can Make Your Trash Disappear
At Route 12 Dumpsters, we are the junk experts. We have been in the junk removal Middlesex County business for years and have developed a reputation for excellence. When you hire a company for a job, you expect reliability and that's exactly what we specialize in! We come through with reliable, budget-friendly solutions to your junk problems.

Of all of the trash removal companies in Fitchburg MA, we stand apart from the rest thanks to our quality customer service and dedication to customer satisfaction. You can count on us to always handle the junk in an environmentally friendly way. We recycle and donate whenever possible, working closely with the Middlesex County Landfill to dispose of your junk in a safe and responsible manner.

Do you have junk that you want to disappear? We are the pros at junk removal Middlesex County. We handle everything from residential junk that includes furniture and appliances to yard waste and garage or attic cleanouts, we have the Fitchburg yard waste removal you need to clear the clutter!

We also serve businesses with the removal of their junk and unwanted items. From storage unit and office cleanouts to real estate junk removal, and property cleanup, you can count on us to take it off your hands and clear out the space. Call us at (978) 870-2948 when you want professional junk removal Fitchburg Massachusetts.
How Much Does Junk Removal Fitchburg Cost?
We like to keep our waste removal Fitchburg priced affordably so that anyone can get the junk and trash out of their homes and businesses. Over the years, we've built a reputation for quality work and competitive prices. Turn to us for all types of junk removal Fitchburg projects.

The cost of our junk removal services depends upon how much you want us to take away. We offer single item pickup for $99, and a range of prices depending on the amount of space the items take on the truck. Use our website to schedule a free, no-obligation estimate or call and a friendly customer service representative will assess the junk removal project you have.

Using our junk removal Fitchburg service removes the heavy lifting from getting rid of your unwanted items. Our service means that you eliminate having a dumpster in your yard, which makes the most sense when you only have one or a few big items to remove.

For the times when you purchase new furniture and you need the old taken away, use our junk removal in home Fitchburg to start with a fresh slate. Ready to finally get that old washer and dryer out of the garage and reclaim the space? We will come to your home or business and affordably remove the items that you need to be gone today. Our service is perfect for anyone unable to lift and move items into a dumpster, our friendly team does it all professionally and quickly while on your site.

We also offer junk car removal Middlesex County MA so you can avoid keeping an unsightly, unusable vehicle on your property. Let us take care of it for you!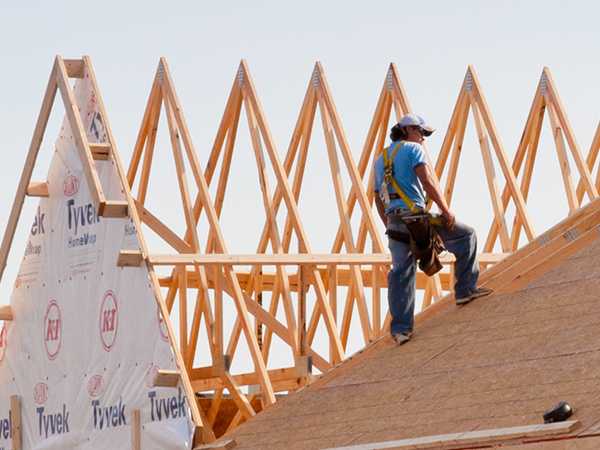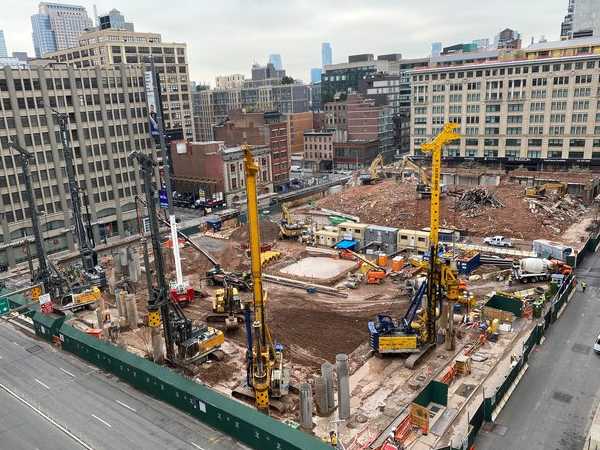 Why Choose Us for Your Trash Removal Fitchburg?
Choosing us for your trash removal Fitchburg means you are hiring the best company in the area for the job. We work on your schedule, coming to you when it's most convenient for your schedule. Just point and the junk disappears! Route 12 has the best junk hauling business Fitchburg MA, it's what we do! We also offer dumpster rentals in Fitchburg should you want a bin on-site to handle your project trash.

When you have items that are large and bulky, or of a massive quantity, too much to be removed by your normal trash service, use our Fitchburg bulk trash removal service. Don't leave items outside or in your garage, we will take them off your hands at an affordable price. Feel good about your home or office, get rid of the junk today! You won't believe how simple it is to have it picked up and disposed of by our team.

Our company understands that your needs are unique, there isn't a removal job that we haven't tackled. When you call us for your trash removal Fitchburg, we will take it from there. From start to finish, our team will get the job done in a swift and efficient manner for you for anything related to waste removal Fitchburg.

We are experienced with waste removal in Fitchburg MA for homes, businesses, construction, and industries alike. Our goal is to offer impeccable customer service, with quick estimates and fast pick-up. We know you need this stuff gone, but you also have a budget to adhere to. Need an estimate? Ready to stop letting that old stuff pile up and start cleaning up your space? Call us at (978) 870-2948 and let's get rid of your junk.
What Kinds of Trash Removal Fitchburg MA Do We Accept?
Our trash removal Fitchburg MA includes a wide variety of items from the home or business. We provide large item removal including, furniture, TVs, exercise equipment, mattresses, and appliances. All of these items, if no longer used take up a lot of space on your property, becoming eyesores to all. Use Route 12 Dumpsters and our Fitchburg furniture and appliance removal services, you'll be glad you did!

We take away large amounts of regular trash that has accumulated. We offer Fitchburg basement cleanouts junk removal for when you have too much to put out on the curb. When you're ready to clear it out we will take all of the general items, bagged trash, cardboard boxes that you have.

If you need dense heavy materials like metal, tile, brick, and cement removed, it may be best to call, and then we can assess if we should send a representative to your site to evaluate your junk and give you a custom price.

For the outside, we have our yard debris removal Fitchburg, MA available to you. Whether you are pulling shrubs and bushes, or you're dealing with storm damage, we can help. Yard waste types range from a fence or shed that was damaged in a storm to an old above-ground pool or trampoline. Get any unusable items taken off your property by our friendly crew today!

There are other items that we take with our trash removal in Fitchburg MA that have special circumstances attached to them. Tires whether from a car, truck, or farm equipment are recyclable, but there are additional fees associated. If you have tires among the junk that you want to be removed, we will let you know of any limits or surcharges that this may incur.

Latex paint, unlike the oil-based, can be removed by us, but with conditions. The paint needs to be fully dried out in the can so that we can dispose of it properly.

As always give us a call with questions on any items, and we will give you the information on options for removing them with our trash removal Fitchburg MA.
Junk Car Removal Fitchburg
Another service that we provide is junk car removal Fitchburg. This is a big one for some people, having junk vehicles on your property is certainly a problem. Zoning laws often prohibit having an unlicensed vehicle on a property, so if the vehicle is no longer road-worthy you need a way to get rid of it. We can help. Our car removal junk & scrap auto recycling Fitchburg to the rescue, avoid any sort of fine or ticket associated with having a junk car in your yard.

No one wants a neighbor that has an unusable vehicle parked next door, it's unsightly and unsafe. Call us today for your junk car removal Fitchburg, MA you and your neighbors will be glad you did. There is a reason lots of locals trust us for their Fitchburg junk car removal.
Furniture Removal Fitchburg MA
Furniture, as a rule, does not last forever so eventually, everyone will need furniture removal Fitchburg MA to take away what they don't want anymore. If you bought new furniture and need to get rid of the old, call us to arrange pickup at a time convenient for your schedule. If you're cleaning out an estate and need Fitchburg furniture removal, we will be there to take away whatever doesn't fit.

Furniture is bulky and heavy and not everyone can or should move and lift it. That's where we come in, furniture removal Fitchburg will do it all for you.
Things That We Cannot Take with Our Fitchburg Junk Removal Include
There are items that we cannot take with our Fitchburg Junk Removal services. Items seemed hazardous include any type of fuel, gasoline, kerosene, or flammable liquids of any sort. Including tanks containing oxygen and propane. Cleaners and chemicals will not be taken, or anything in an aerosol can. We will not take a drum of any size that is sealed or any oil-based paints. Basically, anything that you're unable to toss in your garbage can picked up by the County, we most likely can't accept for our Fitchburg junk removal service.

If you have a question about a particular item(s), call us and we will let you know what options are available to you for Fitchburg junk removal. We are here to help remove anything that we can, from your property.
Offering the Most Responsible Junk Removal in Fitchburg MA
Next time you need junk removal in Fitchburg MA, we will haul away just about anything for you responsibly and professionally. Our hardworking team of pros will remove from your property, home, or business, all of your junk and unwanted items. One call and we will give you a budget-friendly price for trash or junk removal services Fitchburg MA.

No matter the nature of the junk or debris, we dispose of it properly, and responsibly. We take pride in our commitment to giving our customers the best junk removal in Fitchburg MA possible at budget-friendly fees.

We serve a wide area, including the Counties of Fitchburg and Middlesex, and the following cities: Fitchburg, Winchester, Lunenburg, Worcester, Leominster, and Sterling. Inside of Fitchburg include the following zip codes: 01890.

We cover a large area and proudly serve the communities with excellence in customer service and the best prices. Call us next time you're looking for the best junk removal near Fitchburg MA.
Professional Fitchburg Trash Removal
There are many reasons why trash can build up to excessive amounts that your regular weekly trash pickup won't take away. The pros at Route 12 Dumpsters and our Fitchburg trash removal have seen it all, and we know how to professionally take it all away.

Trying to move and dispose of large items, or huge amounts of trash can be overwhelming and seem like an impossible feat. But when you have Fitchburg trash removal on the job, it goes away so easily. There are just some jobs best left to the pros, and this is one of them. Let Fitchburg trash removal by Route 12 do the moving, lifting, and disposing of any sort of junk in your life.

We provide professional yard waste removal Fitchburg MA, for those with broken and unused items outside the home or office, from yard clippings to concrete, we handle it all! Plus, we do the heavy lifting when you need junk removal in home Fitchburg. Don't injure yourself trying to move and lift bulky heavy furniture, we will come to your home or business and do it for you. Fitchburg trash removal is what we do, and we do it the best in the area and at the best prices. Call or go online today and you'll be on the right track to a junk-free life without having to browse for craigslist Fitchburg junk removal companies who may or may not show up!
Of All The Fitchburg MA Junk Removal Services Around, We're the Best!
We don't just say we're the best, we prove it. Time and time again our customers say that Route 12's Fitchburg MA junk removal is the best local choice in the area. So many times, our customers tell their neighbors about their experience with us and our outstanding customer service, which is why we continue to grow. We have built an excellent reputation in the Fitchburg MA junk removal field. One call to us and you'll soon find out what these customers are saying is true!

"The service these guys provide is the best around, I'll call these guys again for sure." -Trevor H.

" We phoned in an order to get some junk picked up and couldn't be happier. Thanks!" -Rob. G.